The students of Royal College of Art, U.K. have created multifunctional and innovative jacket especially in concern with the Syrian refugees. With the belief that it can provide comforting and cheap housing, this wearable shelter is created for the refugees coming to Europe. People taking refuge entered Europe only with few possessions and lacked the shelter. Therefore, this 3-in-1 life-saving garment is createdto aid them until the time they reach the processing center.
Three –in–one garment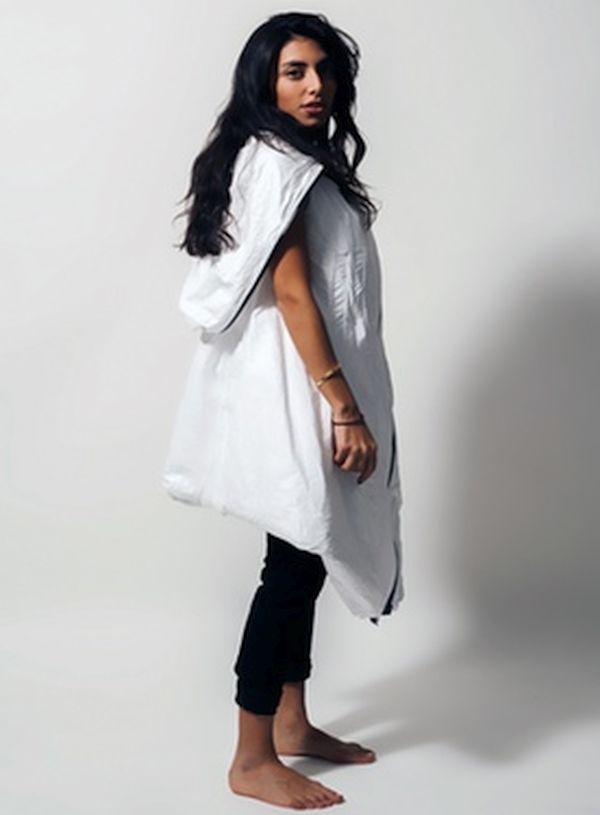 The garment resembles a jacket having large capacity, various pockets, and can convert into a sleeping bag whenever required.  One can easily breathe inside, as it allows condensation to escape. The pockets on the inside are waterproof and spacious enough to keep all personal belongings of an individual. It is a waterproof garment made from Tyvek, which is a hard and durable material best suited for tough times. Another important feature about this sleeping bag is that its inner lining consists of an insulating material called Mylar that helps in retaining body heat to keep the atmosphere warm. In this manner, the wearable shelter quickly converts from a jacket to a sleeping bag,to a tent.
Prototype
A team of ten students is still working on the current prototype with the aim of providing stability and better accommodation to the refugees. They are experimenting with the design, structure and the type of material for extra comfort. The major concern is to accommodate personal belongings of people with equal distribution of weight. The final prototype is yet not ready, but the work is in progress in China.
The wearable shelter for refugees can help many people who are seeking shelter. At present, it will serve as an affordable garment with a long-term solution. With continued efforts and successful funding, the young designers intend to come up with mass production of the garments very soon.
Source : Kickstarter.Com