In this hi tech world, it is quite natural that the shoes are no longer left out of the madness. From dust-sucking to music-playing, these shoes can do everything, thus becoming the storehouse of convenience and elegance under the feet. Following are the shoes that can captivate a normal man's and geek's attention.
Levitating Sneakers

Developed by Nintendo to introduce further realism in the gaming territory, levitating sneakers are one of the shoes one can dream to own. Based on the existing technology used in MAGLEV trains and advanced magnetic rubber technology, the pair is a part of the gaming proposal for Nintendo Wii 2, which claims to be significantly more powerful than the Playstation 3 and XBox 360 and will be available as a separate accessory in the market. Due to the smooth magnetic rubber, these trainers are available in universal size – that is, they can fit in any gamer's feet. It comes with an attachment plate which will be electronically powered, an LED display and the internal magnets which oppose the magnets on the sneakers, thus creating the rugged 'elbow grease' experience.
Sound-producing Sneakers

First huge gramophones, then tape-recorders and now iPods. There may be little left for further imagination, but these shoes complete the imagination as well listening and controlling songs played without using hands. This is achieved by sound-producing Sneakers. They may appear a bit odd to look at, but they are a set of gadgets to look upon in awe. While the right foot of shoe comes embedded with volume controls, amplifier and other controls, the left foot acts as a speaker. Obviously a clever art!
Hi-tech MP3 shoes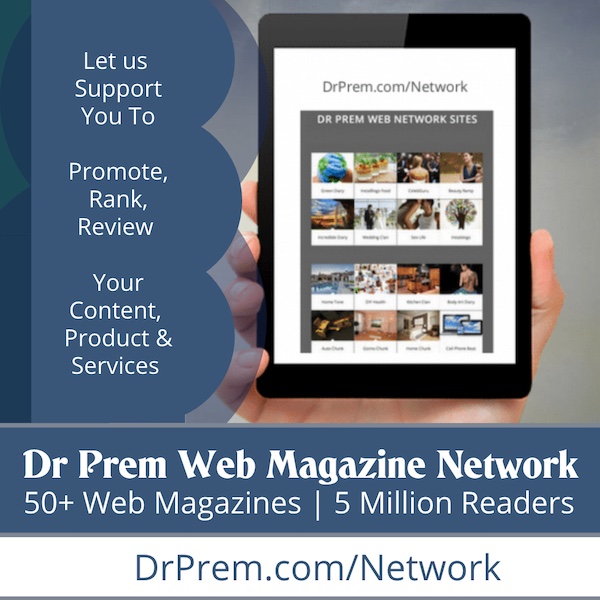 An interesting concept, which features as an integrated CD-ROM, speakers and volume-control knob, which may appear outdated against portable MP3 players using flash-memory or hard-drive, these shoes, if made in the future, can literally set your music under your feet.
High Tech Shoes for Prostitutes

Even the prostitutes are not left untouched by hi-tech shoes! Among the women, it is the prostitutes who face the gravest dangers for their lives. This interesting concept is designed by the Aphrodite Project, they tend to increase the safety of the hookers by the features this shoes has. An audible alarm to emit an irritating sound to scare off attackers, in-built GPS-receiver and emergency button to track the prostitute's location, a silent alarm to signal the public emergency services and signal-generator to notify the sex workers' rights groups in case of harassment, these shoes are really a product of out-of-box thinking!
Code M Shoes from Dada

"Code-M" is the new hi-tech shoe introduced by LL International, Los Angeles, CA. A geek's beauty, these shoes have a wireless system to deliver audio and data. Wireless headphones can be used to listen to the music from these shoes, which have the range of 30-feet radius. Once charged, these shoes can operate for six-hours and can store up to 100 songs. To recharge the battery or download music, there is a USB port on the lateral side of the shoe. As the shoe requires to be worn, the hands are free to do anything, ranging from cooking to intense aerobics. Now you can dance to your shoe's tune!
LED lighted Dress Shoe

For husbands who are tired of seeing every color of their wives' shoes in his place or boyfriends who rues for the time they lost in helping their girlfriends shopping stores for a pair of "perfectly" matching shoes or parents of shoe-fanatic daughters, they should the first ones to get excited by the LED-lighted dress-shoes, developed by Alina Designs. These shoes, with 3 LED's (red, green, and blue), can generate any color by mixing these primary colors of light. Power of these LED's is so much that floor near the shoes tend to lit up as well. A AAA battery can illuminate the heel for about 12 hours and 5 LED cycling-modes can be set using a tiny computer, plus "secret" and "holiday modes. The material of the shoes' upper parts is of real leather or intricate-woven transparent synthetic. The Alina LED shoes uses Chromasic, invented by "Color Kinetics" and Smartjuice also from Color Kinetics, which is multiplexes power and data over a 2-wire circuit. A product for both ladies and geeks!
Sneaker Pimps Nike NES Mod

Not the kind of shoes to be worn, Sneaker Pimps Nike NES Mod is one of the many bizarre gadgets the world has been introduced to. It is operational, though, and has a NES controller attached via the shoelaces, giving a cool touch to the gadget.
Pioneer Headlight shoe

No one likes to stumble in the dark or fall in a puddle or pothole and not many really bother to carry torches to keep their hands free. A car has headlights to illuminate the path, then why not the shoes? "Pioneer" is a concept-shoe that converts kinetic energy (from walking or running) into electrical energy. This is achieved by charging a tiny battery, which can power the headlights on the front-tip of the shoes for 12 hours, dispensing light up to 1.5 meters. To make the concept appealing, the sole of these shoes is made of solid rubber to absorb shock and protect foot from accidental electrical discharges.
Non-Stop Shoes

In the world of fast-depleting conventional sources of energy, Padrós tries to find a solution to the daily energy-problems – by generating energy from daily routines, like walking, running or climbing stairs. The concept is the mother of "Non-Stop Shoes." These shoes will store the energy generated by these mundane activities, which can be used to power devices, like lamps, radio, and fan. Rechargeable batteries and other energy-storing devices can be used to store excess energy from these shoes to operate domestic appliances, such as television. Now this is one way of saving the environment and energy!
Electrolux Vacuum Shoes

One always dreams of the footwear which suck dirt off the floor every time he/she walks. T3 is one of the footwear of such people's dreams. This concept is designed by Electrolux. These shoes can generate suction, which will suck dirt from the floor or anywhere where one's feet can reach (a gymnast has the best advantage!) or hands, if they hold the shoes in their hands. Though no detailed information about this model is available such as principle of operation, generation of suction, source of power, or storage of dirt, this pair of shoes will make sure that one will not have to bother getting a broom or vacuum-cleaner again!